Tim Simpson joins Mitheridge Capital Management as Partner, Head of Development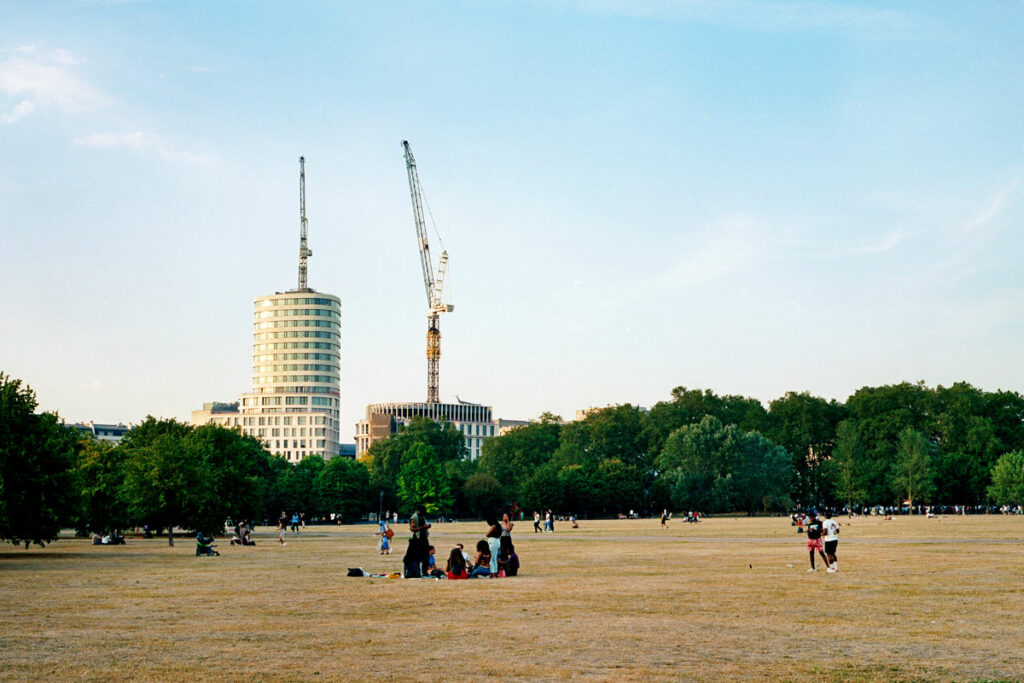 Mitheridge Capital Management (Mitheridge), the alternative investment firm, today announces the appointment of Tim Simpson as Partner, Head of Development. Tim, who joins in September, will oversee Mitheridge's ambitious plans for creating much needed sustainable, well designed, and affordably priced homes for the wider market.
Tim joins from CPC Group, where he has held multiple roles over the past 15 years, most recently Planning and Development Director. During this time, he led landmark projects including Chelsea Barracks, Fitzroy Place, and One Hyde Park. He was also the founding Board Director of Orlandis Capital, a subsidiary of CPC, established to provide equity and expertise to smaller development companies specialising in residential schemes.
William Yerburgh, Managing Partner of Mitheridge, said, "Mitheridge is determined to work with the most skilled and experienced individuals, as we continue to grow our business. Tim's unrivalled track record in delivering complex residential-led projects will help Mitheridge deliver the sort of homes a changing society needs. We recognise the value real estate can play in contributing to society and with Tim onboard we can make its impact even greater."
Tim said, "I see real opportunity in the affordable homes space in a similar way to that of high-end property years ago. I am looking forward to being part of the Mitheridge team and joining the Partnership to help grow its developments and ambitions."
About Tim Simpson
Tim will join Mitheridge in September 2021 and will be responsible for planning and development of its projects. Prior to joining Mitheridge, Tim spent 15 years at CPC Group as a main Board Director with the responsibility for acquisition, development and planning matters. His roles at CPC included being development lead for its direct investments, Board member on all JV companies, and on the Advisory Group on all national and local key political matters.
Whilst at CPC, Tim was the founding Board Director of Orlandis Capital, a subsidiary established to provide equity and expertise to smaller development companies. Tim was also responsible for the acquisition of Sugar Quay and Dukes Lodge, both achieved planning consent and are valued at £300m and £200m GDV respectively. Before joining CPC, Tim was Head of Senior Land and Planning Manager Operations for Ballymore Properties and was Ballymore's representative on the Wood Wharf joint venture between Canary Wharf Group and British Waterways.
About Mitheridge Capital Management
Mitheridge Capital Management LLP is a London-based alternative investment firm, with a track record of delivering market-leading returns. Founded in 2010, Mitheridge is a thematic real estate investor that finds opportunities created by evolving demographics. Through the collective experience and ability of its management team and Advisory Group, it ensures its investments address society's needs whilst generating long-term value for its investors.
Founded by William Yerburgh, Mitheridge's leadership team is supported by a world-class Advisory Group consisting of Mitheridge's Non-Executive Chairman Jamie Ritblat, Eric Daniels, Stuart Grant, Cornelius Medvei, Jonathan Robertson, David Green and Symon Elliott. 
Mitheridge completed fundraising for its second Fund in Spring 2020. Mitheridge is using the proceeds from this Fund to build on the success of its first, by continuing to provide capital for the development of affordably priced homes. This second Fund welcomed all investors from Fund I and a significant number of new participants, including institutional investors from North America, Asia and additional endowments in the UK, who were attracted by previous fund performance, as well as the current market dislocation and the significant number of opportunities now
presenting themselves.
For more information
Please contact: (gdavis@nepean.co.uk / samuel@nepean.co.uk / +447816 459 904)
Investors